WHEN: Friday April 24th 2020 - Monday April 27th 2020 (4 days, 3 nights)
WHERE: The Hayes conference centre, Hayes Lane, Swanwick, Derbyshire DE55 1AU
HOW MUCH: £280 per person (all rooms ensuite) - just £80 deposit to pay now
TO BOOK: Either pay online here or phone 07885 941848 for card payment or send cheque for £80 to Saltshakers, PO BOX 2215, ILFORD IG1 9TR
Be part of an exciting initiative to explore the FIRST FOUR of God's TEN COMMANDMENTS : No other gods before Me - no graven images - don't take the Lord's Name in vain - keep the Sabbath
FRIDAY: It all starts with a Sabbath - but maybe not as you have imagined it to be!
SATURDAY : We cover two of the commandments - followed by Freedom in the Spirit
SUNDAY : We cover the other two of the commandments - followed by Freedom in the Spirit
MONDAY: Summary, Celebration, worship and testimonies.
FOUNDATIONS IS A LOT MORE THAN THIS THOUGH (Just look at our Foundations 10 page for reviews, poems etc), Our motto is FAITH, FAMILY, and FREEDOM and we take all three very seriously
Our aim is to see families and friends, young and old, experience the freedom that comes through worshipping Jesus Hebraically; to discover the gifts and talents that you may not even be aware of; for everyone to meet with God in a way that is just right for them.
Includes:
Fantastic conference centre with beautiful grounds, top class accomodation and wide selection of food at meal times.
Our usual workshops, where you can sing, play instruments, dance and create stuff with your hands
The very popular "Show & Tell" features, where we all get a chance to show what enthuses us!
Freedom in the Spirit - giving you time to fellowship with God and others and discover more about yourself.
Worship times are unique, unexpected and thoroughly God-centred
There will be a book launch - THE SINNER'S CHARTER
FOUNDATIONS ... it's what Church was always meant to be!
---

WE NOW HAVE ALL AUDIOS FROM OUR PAST CONFERENCES AVAILABLE HERE
PREVIOUS CONFERENCES
Harriet's journal on Foundations 10
Report on Foundations North West
Prophecy Today review of Foundations South West
Report on Foundations South West
Report on Foundations East Anglia
Hashkama report on Foundations East Anglia
FOUNDATIONS 9 … what happened
THEME: Into the Lion's Den: Reaching a world gone mad ...
A REPORT FROM THE CONFERENCE > I had stopped writing reports of our Foundations (we don't call them 'conferences' any more), as I am prone to lapsing into hype, especially when the paint has barely dried since returning home. Yet I am compelled to write a short piece about Foundations 9 … because it was such a wonderful occasion. In the words of our beloved "pastor" David Andrew, it was one of the few times in his ministry when 'all the things that Christians are meant to do when meeting up, were all done, in that one place, at that one time'... CLICK HERE FOR MORE
TESTIMONIES FROM PEOPLE WHO WERE THERE > What joy! What blessing! What challenge! It's a shame that there wasn't a delegate from every church in this nation at Foundations 9 to see what God might intend His church to be! We had challenging teaching straight from the heart of God, healings, lives changed, fears conquered, sins confessed, wonderful fellowship, spirit filled worship and a great deal of fun! Praise the LORD for His goodness and mercy. Foundations is a gathering where we are challenged and encouraged to get out of our comfort zone in a variety of ways. ... CLICK HERE FOR MORE
AUDIO RECORDINGS OF FOUNDATION 9 > CLICK HERE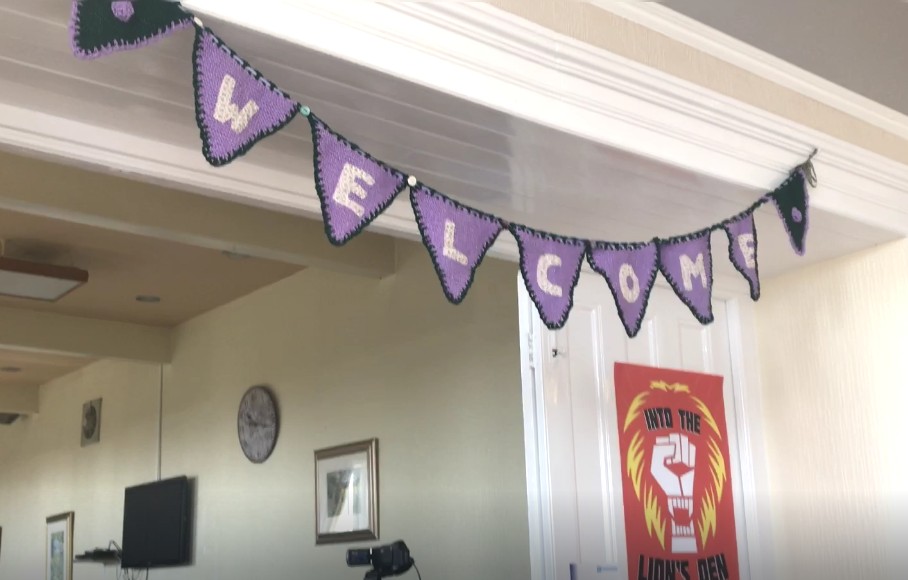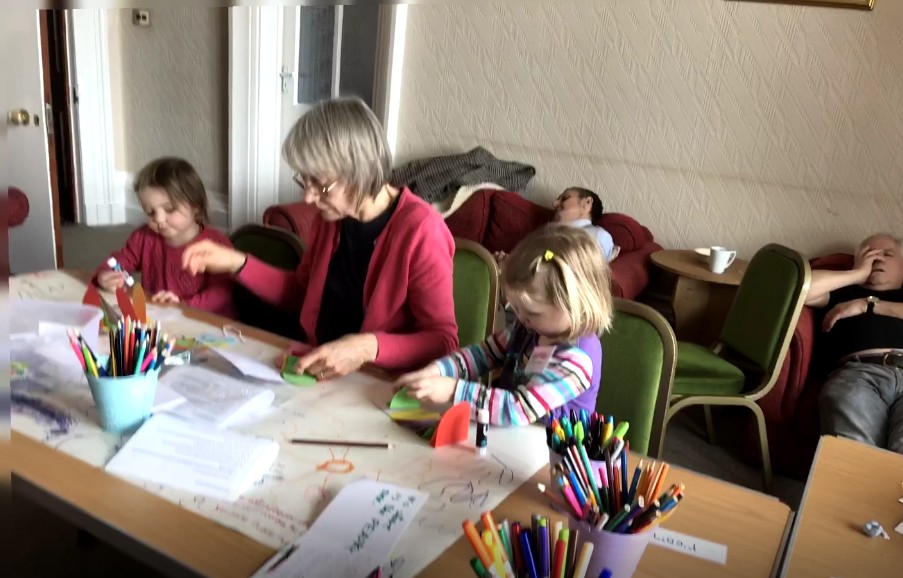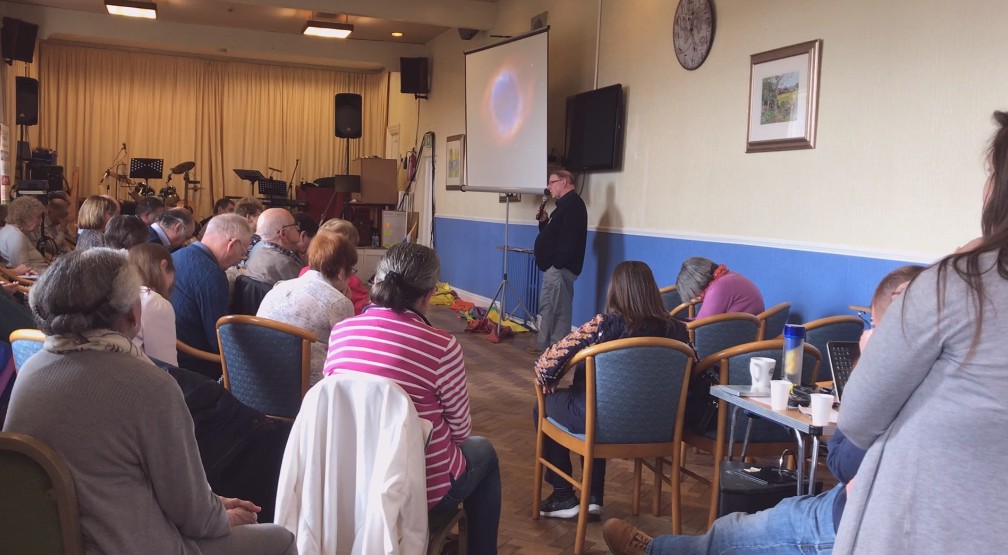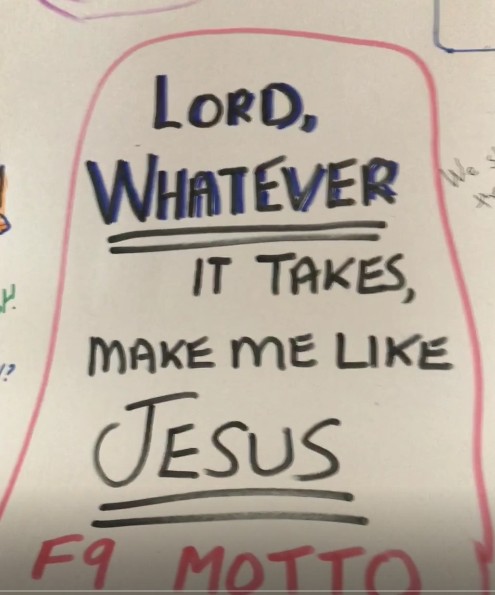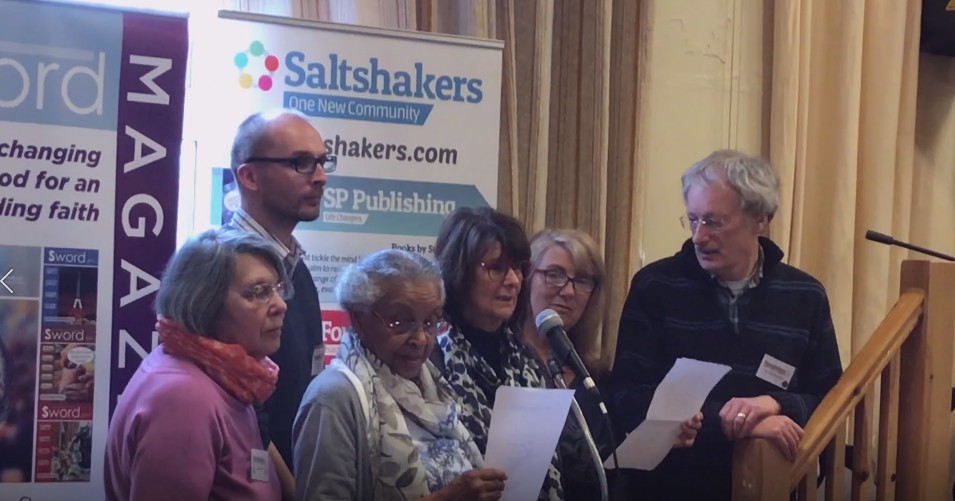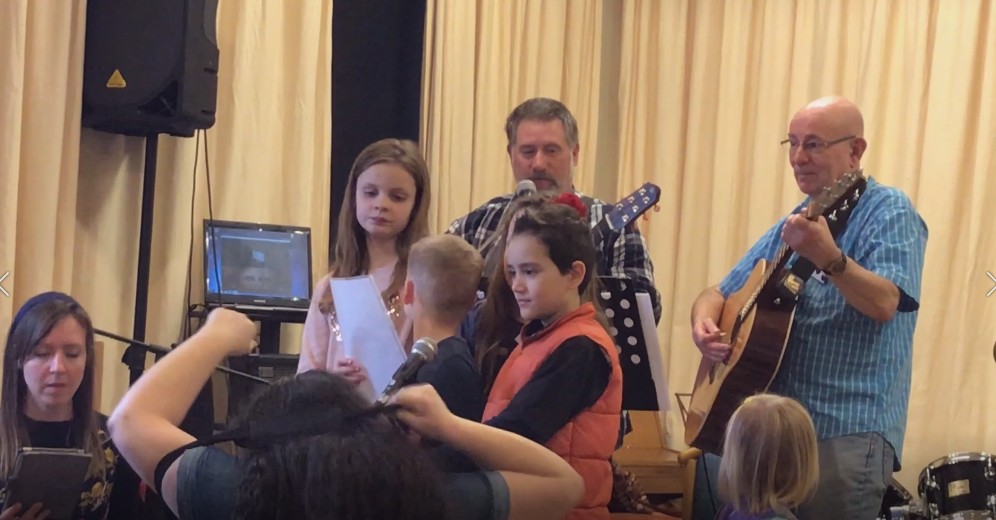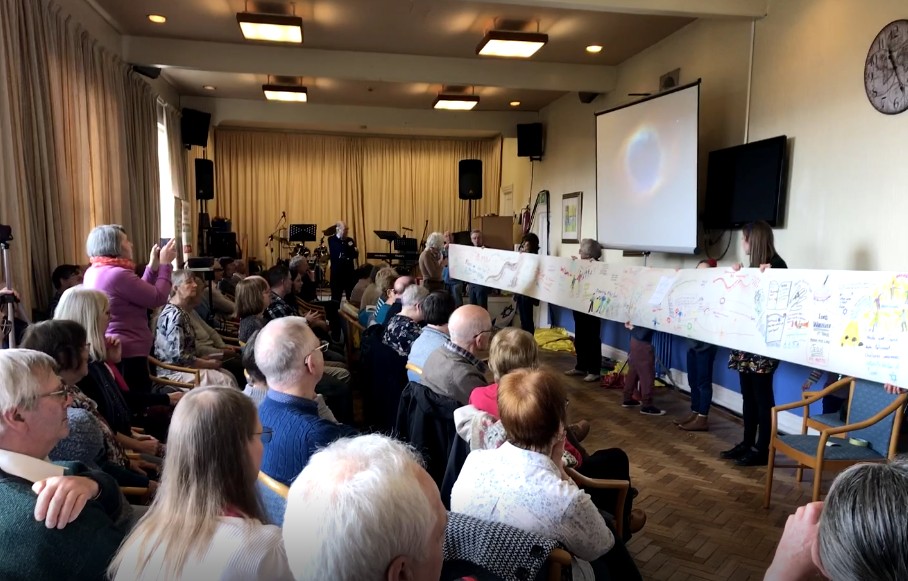 ---
IF YOU ARE NEW TO US .... first of all, here's a short glimpse of what goes on ...
If you are ready to dive in to see what happened at our 7th conference, a couple of years ago, the following video explains all ...
It all started in 2012 as a great big experiment at the height of winter in the middle of nowhere ...
And then, later in 2013 ...
Now, something wonderful happened at Foundations 7 (you may have gathered that from the testimonies and commentary in the second video above). We implemented a new model for 'doing conferences'. At that time we called it 'Hebraic Church' though it now goes under the name of 'Freedom in the Spirit'. A few weeks after that conference, a few of us had a chat around an old oak table ...
Since then, 'the Freedom in the Spirit' has been a constant feature of all of our conferences, even the two day conferences and the five weekend conferences we have run since then. Now let's hear from some people who saw it in action at Foundations 8 in 2017.
TEN UNIQUE THINGS ABOUT FOUNDATIONS (what makes us different from Spring Harvest, New Wine etc?)
It's in a beautiful location. If you come by train, the last 30 minutes of the journey are through picturesque scenery and the station is next door to the hotel!
We are a small, intimate, gathering (never more than 110 of us) and we completely take over the hotel
All of our teachers are very special and are humble and clever enough to undergo a high level of interaction from delegates in our unique yeshivas and workshops
In surveys we are told that the best thing about Foundations is the fellowship among like-minded people, with lasting friendships forged.
Our worship times are not scheduled and predictable. Worship is not just about fine tunes expertly performed ...
If you have a story to tell ... you will get an opportunity to tell it!
If you are burdened by something holding you back ... we welcome you to our goldfish confessional
If you are into arts and crafts (or are not sure) ... you will be encouraged to be creative
If you can sing (or are not sure) ... you can be singing in our choir at the end of the week
If you can dance (or if you can't) ... you can be acting/dancing in our dance/dramas at the end of the week. Here's one we did earlier ...
A TRUE TESTIMONY FROM BARRY S
"How truly exceptional Foundations 7 was! I have not been to any of the previous Foundations conferences but for me Foundations 7 was quite literally the best Christian conference that I have ever attended. And I am not prone to exaggeration – knowing full well that exaggeration is a form of lies. One of the greatest things about the conference was the FREEDOM. Freedom in worship; freedom to dance, freedom to preach, freedom to sing, freedom to pray, freedom to draw, freedom to be quiet, freedom to read, freedom to argue (yeshiva!), freedom to love, freedom in fellowship. And for me the Lord has used this conference to spill this freedom over into my every day walk with Him. At my place of work during my daily times of morning prayer with a dear brother and colleague I have found myself freely singing to the Lord with no fear of what my colleague might think. I have often struggled in the past with the fear of man (and still do!) but Foundations 7 has certainly helped to make a step change in the right direction. The freedom has also spilled over into my family life and during worship at my local church. Hallelujah! Praise the Lord! Thank you Father for Foundations 7 and thank you Steve, Monica and team for your hard work, dedication and commitment to this vision! I am looking forward to the Foundations weekend regional Devon conference in December and the full conference in April next year Lord willing. I would be very happy to help José in any way I can with the Devon conference because I am right behind this vision!"
AND FINALLY ... A full talk by David Andrew at Foundations 6.