"Saved to be spent" by David Andrew. READ IT HERE
---
FOUNDATIONS LIVE BIBLE SCHOOL
NEXT ONE will be early January 2021
If this interests you, click here
---
THE AUDIO/VISUAL BIBLE: Book of Romans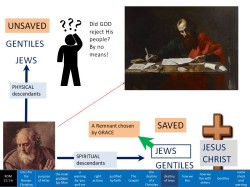 Do we have something for you - a new way of reading the Bible, starting with the Book of Romans - and it's free! CLICK HERE to find out more.
---
FOUNDATIONS FELLOWSHIP GROUP
This is a FREE web event every TUESDAY at 7pm - 8:30pm (GMT) - Open to all subscribers to share, encourage and learn together informally. NEXT SESSION DECEMBER 29th If this interests you, click here.
---
MONTHLY MOEDIM MEETINGS
Cancelled until further notice
---