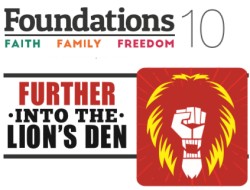 Monday Oct 29th - Friday Nov 2nd 2018
Sidholme Hotel, Elysian Fields, SIDMOUTH, Devon EX10 8UJ
There's your average Christian conference, gathering, celebration etc. THEN THERE IS FOUNDATIONS
---
THEME: FURTHER Into the Lion's Den: Reaching a world gone mad ..
Prepare to be equipped in many different ways to become an effective witness for our Messiah in a World that is changing at an alarming rate. We will show how a true Hebraic understanding is the missing key for the Church in the 21st Century.
Our aim is to see families and friends, young and old, experience the freedom that comes through worshipping Jesus Hebraically; to discover the gifts and talents that you may not even be aware of; for everyone to meet with God in a way that is just right for them.
BOOK NOW: £280 standard room (per person), £320 ensuite room (per person): We are now taking deposits £80 per person. All rooms allocated on a first come first served basis
EIther CLICK HERE TO PAY DEPOSIT or PHONE 07885 941848 or send cheque (madeout to Saltshakers) to SALTSHAKERS, PO BOX 2215, ILFORD, ESSEX IG1 9TR
David Andrew and Steve Maltz will provide an analysis of the current situation in the UK today with insights on how Christians can be most effective.
Unique worship experiences, with messianic music and dance workshops led by Ginnie White.
Other teaching from Chris Hill and our excellent tried and tested Bible teachers.
We will be delving deeper into the subjects introduced at Foundations 9, earlier this year.
Our 'Freedom in the Spirit' sessions include yeshivas, crafts, discussions, prayer walks, show & tell and a whole variety of workshops.
Beautiful location in South Devon with swimming pool and easy access to town and seafront.
---
We are a group of ordinary Christians with a hunger for genuine fellowship with deep growth and real joy, underpinned by authentic Biblical teaching. Foundations conferences seek to offer these in an atmosphere of authentic worship in mind, body and spirit.
WHAT IS FOUNDATIONS?
Wouldn't it be great if ...? click here.

FOUNDATIONS NORTH WEEKEND CONFERENCE
THE HEBRAIC JESUS
£20 off if you also book another Foundations conference in 2017

PREVIOUS CONFERENCES
Prophecy Today review of Foundations South West
Report on Foundations South West
Report on Foundations East Anglia
Hashkama report on Foundations East Anglia

A new kind of Christian Conference. They should be places where folk can really connect with each other, with God … and with themselves, all within the framework of solid Biblical teaching and an exploration of our Hebraic roots. They should be times where there is space for God to act, where there is freedom to explore, rather than acting as directed. We believe that the newly-launched Foundations Regional conferences can provide such a place.
Have a quick read of these testimonies to see what God did at Foundations 7 national conference:
To book, phone 0208 551 1719 with a card payment or send a cheque, made out to 'Saltshakers' to PO BOX 2215, ILFORD. Essex IG1 9TR
FOUNDATIONS 7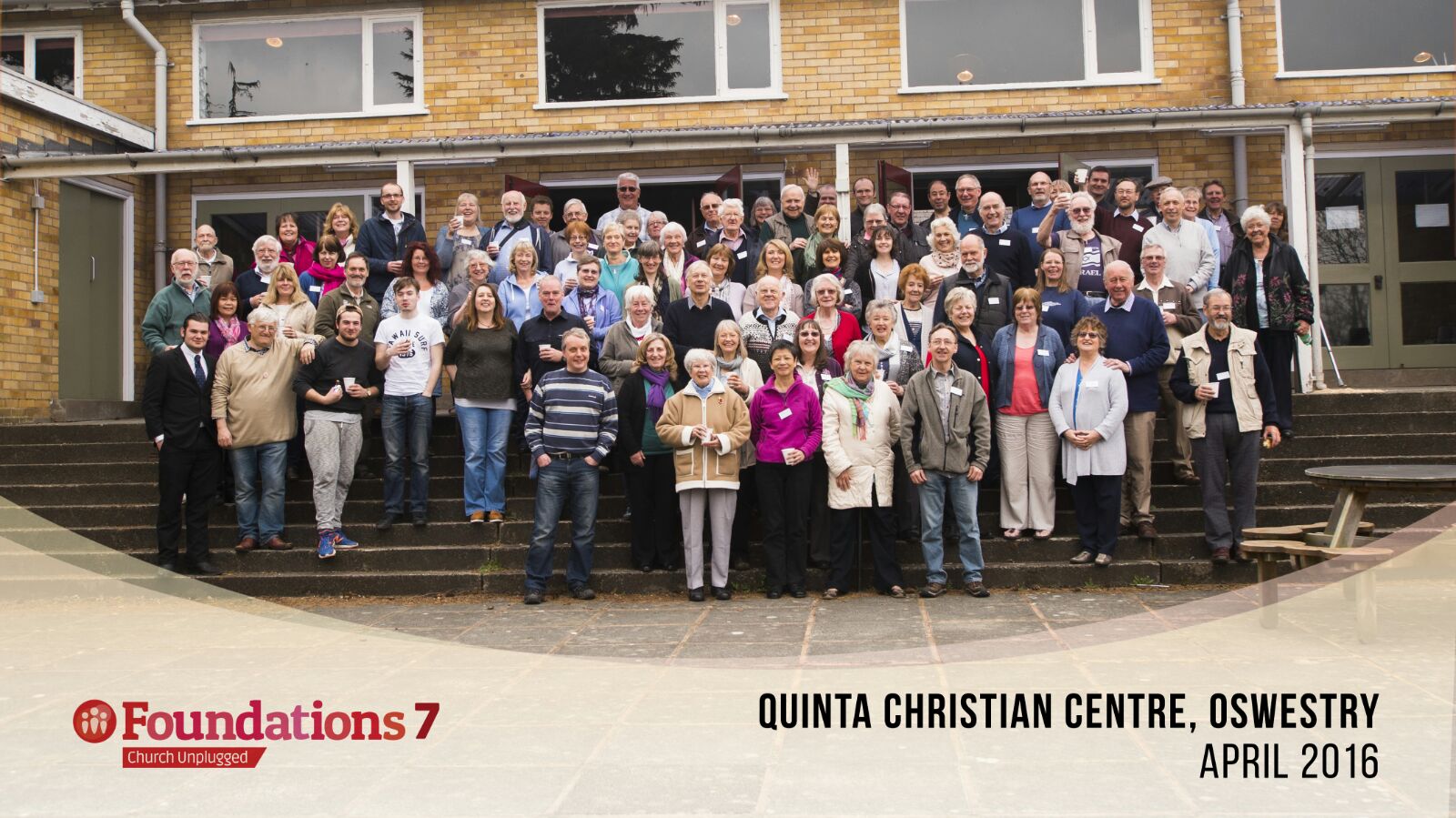 What happened there - a report by Steve Maltz
In their own words - remarks by F7 delegates
Some pics from John Hall - A few photos around the lake taken on the Wednesday afternoon.
Were you at F7? Click here to send pictures, testimonies etc.
What was FOUNDATIONS 7?
A weekday residential conference held at Quinta Christian Centre, Weston Rhyn, Oswestry SY10 7LR from Monday April 18th to Friday April 22nd 2016.
Is the Church today really the best it can be, in the sense of empowering Christians to reach their potential and providing a God-centred, valid and uncompromising expression of the faith we have inherited from past generations? Can we dare to do things a little differently?
Renowned Bible teachers Chris Hill (of CL Ministries) and David Andrew (Editor of Sword magazine) will be speaking on the challenges faced by the Church in the 21st Century
Steve Maltz will be launching his new book, 'Hebraic.Church' and speaking on what we can learn from the original apostolic Church.
Special guest Andrea Minichiello Williams, the CEO of Christian Concern, will address current issues faced by the Church in the UK.
Special guest Alex Jacob, the CEO of CMJ, will look at how the Church should respond to Israel and the Jewish people
There will be opportunities to re-acquaint ourselves with our Messiah, with Jesus and Me sessions.
FOUNDATIONS IS DIFFERENT - IT BREAKS THE MOULD OF CHRISTIAN CONFERENCES
The week will include:
A quality time of fun, fellowship and a learning experience for us all in an informal and friendly atmosphere. Workshops, exhibitions, celebrations and more
Either just soak in the discussions and teaching, or bring your gifts and take a more active role.
Expect the unexpected as the Holy Spirit leads us into exciting places.
Come as an individual or a church group and benefit from mixing with like-minded Christians from a variety of fellowships.
The cost is 240 POUNDS for accommodation in standard rooms, 200 POUNDS for budget rooms. (includes accommodation, food, refreshments and study notes)
WE ARE NOW TAKING DEPOSITS FOR THE CONFERENCE.
How can I book my place?
Either phone us on 0208 551 1719 or send a cheque for 60 pounds made out to SALTSHAKERS to PO BOX 2215, ILFORD, Essex IG1 9TR
If you have any questions regarding this form (or anything else relevant) you may email us at steve@saltshakers.com or phone us up on 020 8551 1719